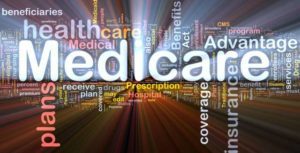 Medicare's Open Enrollment Period – What You Need To Know
What Is It?
Throughout the year, Medicare has different enrollment periods. The Medicare Advantage Open Enrollment Period, or OEP, is the timeframe during which Medicare Advantage beneficiaries can make a one-time change.
---
When Is It?
OEP is available for new Medicare Advantage beneficiaries in the first two months after being eligible for Medicare and enrolling in a Medicare Advantage plan. It is also available every year between January 1 through March 31. Any changes you make during this time period will go into effect the first day of the following month.
What Changes Can You Make?
During OEP, you can switch to another Medicare Advantage plan or drop your Medicare Advantage plan and go back to Original Medicare and add a Prescription Drug plan, if desired.
Why Is OEP So Important?
It gives Medicare Advantage members the opportunity to make a change if needed. It is especially helpful if you enrolled in a plan without checking to see if your doctors and/or medications are covered. Once the Medicare Open Enrollment Period closes, you are generally not allowed to change plans unless you qualify for a Special Election Period. If you need to make a change outside of Open Enrollment, please call to see if you qualify for any of Medicare's Special Election Period (SEP) options.
Do You Have To Make A Change During OEP?
Absolutely not! If the Medicare coverage you have is working for you, then you do not need to change. However, if you have questions about your coverage and feel you may need to make a change, please call and discuss it with us.